Well... looks like Ski Beech's opening date of November 21st is only a dream. As well as the rest of the southeast region's ski resort's opening dates. BOO warm weather! Come back in the summer time when you're wanted! There's a cold front supposed to move through starting next Monday or Tuesday, bringing good snowmaking weather and a few snow showers to the area. Hopefully. God please be correct on this prediction Mr. Weatherman.
I got my new board and bindings a few days ago. I love it. Now, if only I can find some snow to try it out on. Here's my setup:
+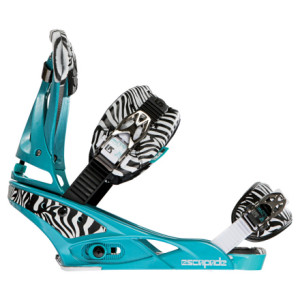 Feelgood and Escapades. Oh yeah. They are both last years model, but the design and tech didn't change much for this year, so why pay more?! Next season I want to get either the 2010 Never Summer Infinity-R, 2010 Burton Blender, or the 2010 Burton Feelgood with rocker and est. Unless I win the lottery or come across some major dough I will continue to stick with the previous years models to save money. Still brand new though! I will need some new boots by next season though. My Burton Mint's have held up good so far, so we'll see how long they make it this season. May be gettin' some new kicks before the end of this season, depending on how they make it.
That's all for now. There's a meteor shower tonight and I gotta load up on coffee so I can stay awake for it!
Happy Shredding! :D