Beech Mountain Resort held the Gravity Nationals Qualifier Race over the weekend, and it was a huge success! Saturday was the downhill qualifying and mother nature was barely on our side. It was a lil chilly, very windy, and foggy all day. Despite the weather, everyone seemed to be having a blast and loving the new AM trail! Sunday was much better with bright sunshine and warmer temps. The Dual Slalom course was insane, and everyone was stoked on it! I didn't get to stay to see the podiums either day because I had to leave to go to work, but I got to watch most of the races both days.
USA Cycling Mountain Bike Gravity Nationals will be held September 22-25th at Beech Mountain Resort. This will be one hell of an event, so don't miss it!
Here's some pics from Saturday's downhill race...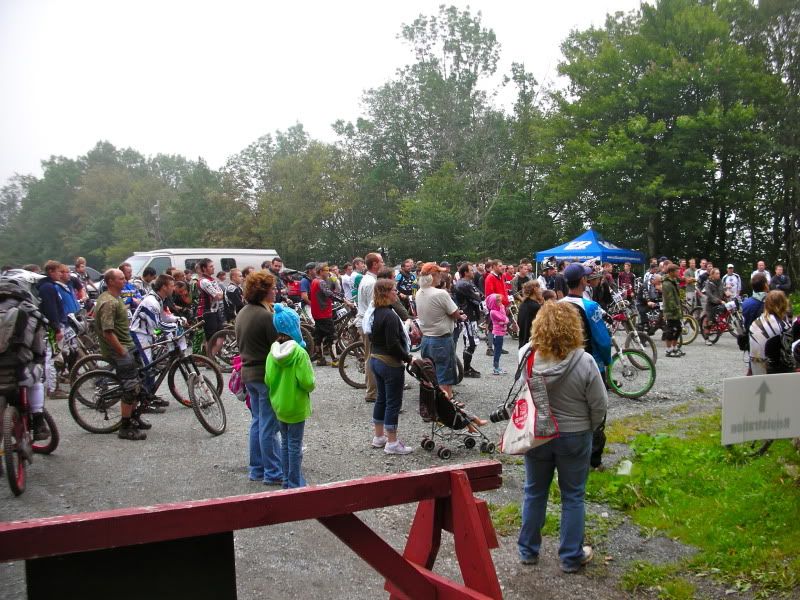 Riders' meeting before the race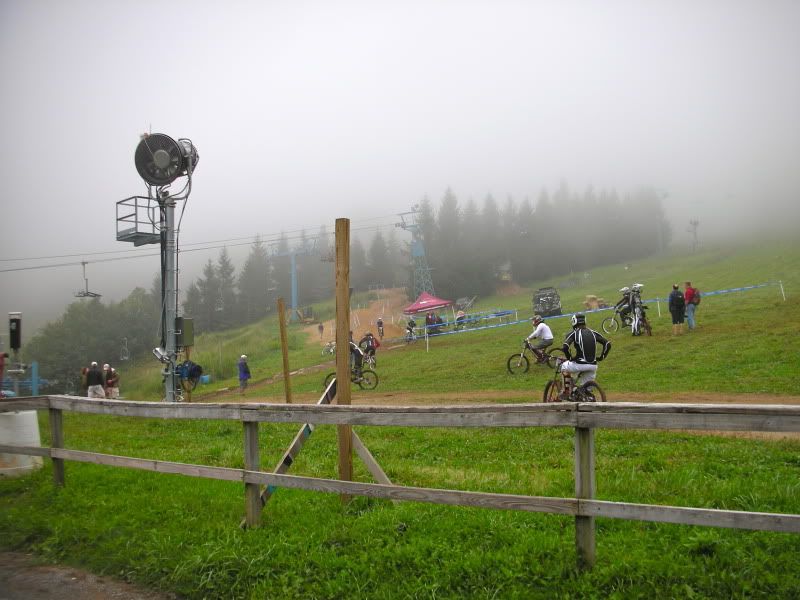 The finish line was the only part of the trail that wasn't foggy!
New bike trays sponsored by Monster Energy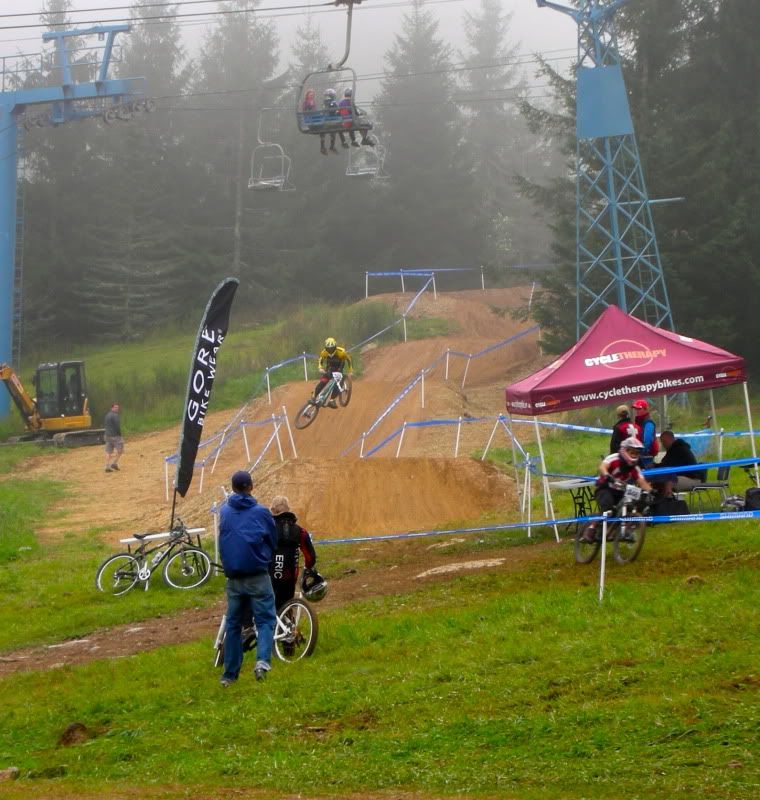 Rider boostin' it over the final table top jump before the finish line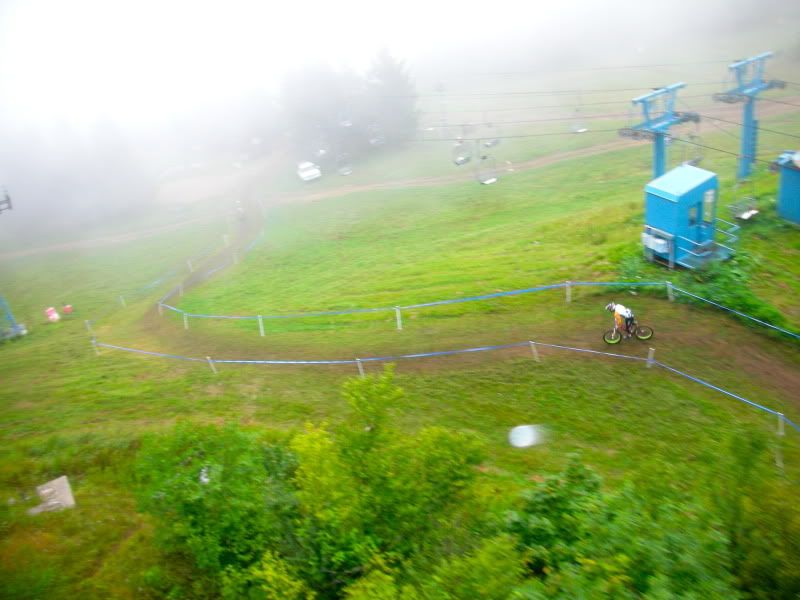 Section of the course before entering the High Ground Park
Rider showin' everyone how it's done
Sunday's Dual Slalom race...
Walking up to enjoy the awesome ride down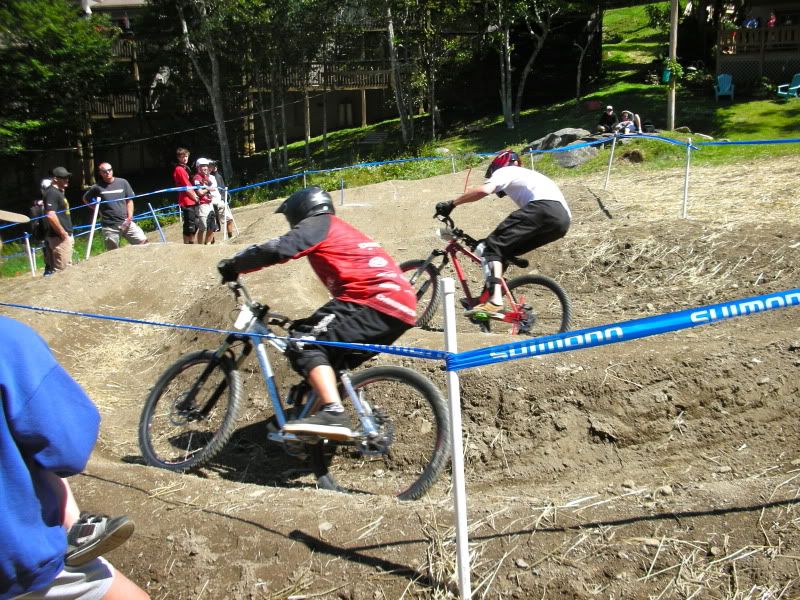 One of the many berm sections on the course
Another technical berm section
Pro rider boostin' the last jump on the course