^This chick is my hero. ^

Tara Dakides
is the definition of womens snowboarding. She has done so much for the industry and has proven that us girlies can fly just as high as the guys.
Check her out @
www.taradakides.com
Another awesome shredder is
Torah Bright
. She has been a big inspiration to me, along with any girls who ride, and has set the bar even higher in the industry.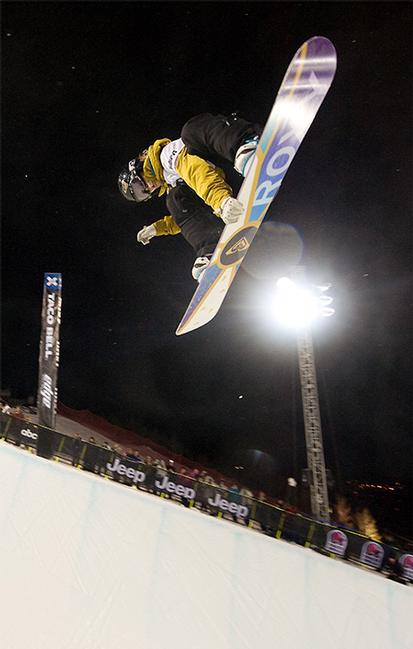 You can check her out @
www.torahbright.com
Some other female shredders that are pretty wicked awesome are: Hannah Teter, Marie-France Roy, Molly Aguirre, Anne-Flore Marxer, Jamie Anderson, Kelly Clark, Raewyn Reid, Ellery Hollingsworth, Kjersti Buaas and many, many more!
To keep track of their standings check out
www.ttrworldtour.com