Well we finally got moved into our apartment! It's kinda small, but overall we like it. It's got a decent view, it's on the island which means it's closer to work, and it's a unit that's been remodeled so the inside is nice, other than the walls which we are painting today! Another plus is that it has a washer and dryer so no more 'laundry trips', although those trips were quite fun when we lived on Beech :) The even better news is that we were able to sign a month-to-month lease, so if something better (and bigger) comes up in the future we'll be able to move with no hassle.
See, the view isn't too bad... we'll be able to see the cruise ships roll in during tourist season!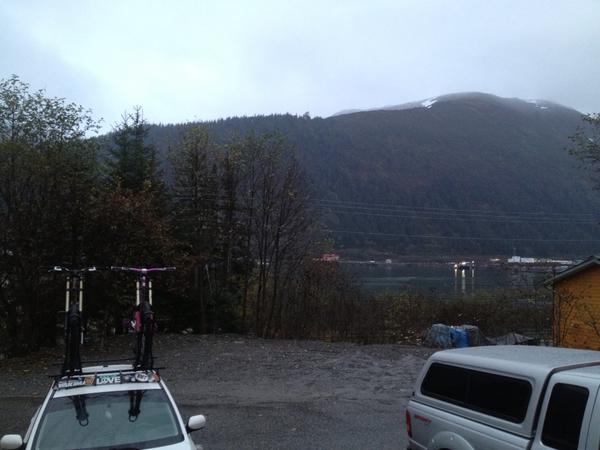 So this is our grand walkway until we get some furniture! haha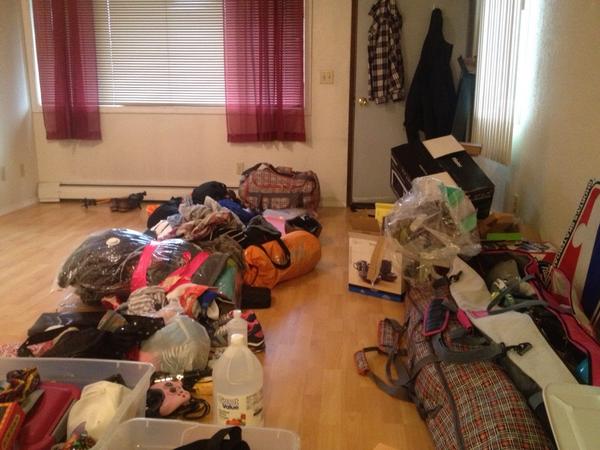 I can't believe we fit all that in the car... and there's quite a bit more stuff that we put in the bedroom!
This will probably be the last post until we get our internet hooked up next week. By then, I'm sure we'll have a ton of pics to post. It's been snowing more on the mountain tops. Today we noticed the mountains were the whitest they've ever been since we've arrived! SO excited for the season to start.
Tomorrow night we're going to a premier for the new film by Jeremy Jones and TGR, 'Further', and also showing will be TGR's film 'Dream Factory'. Both are going to be great and I can't wait to watch them!
Here's the official trailer for the film... this is gonna be EPIC!